Rework & sensor follow-up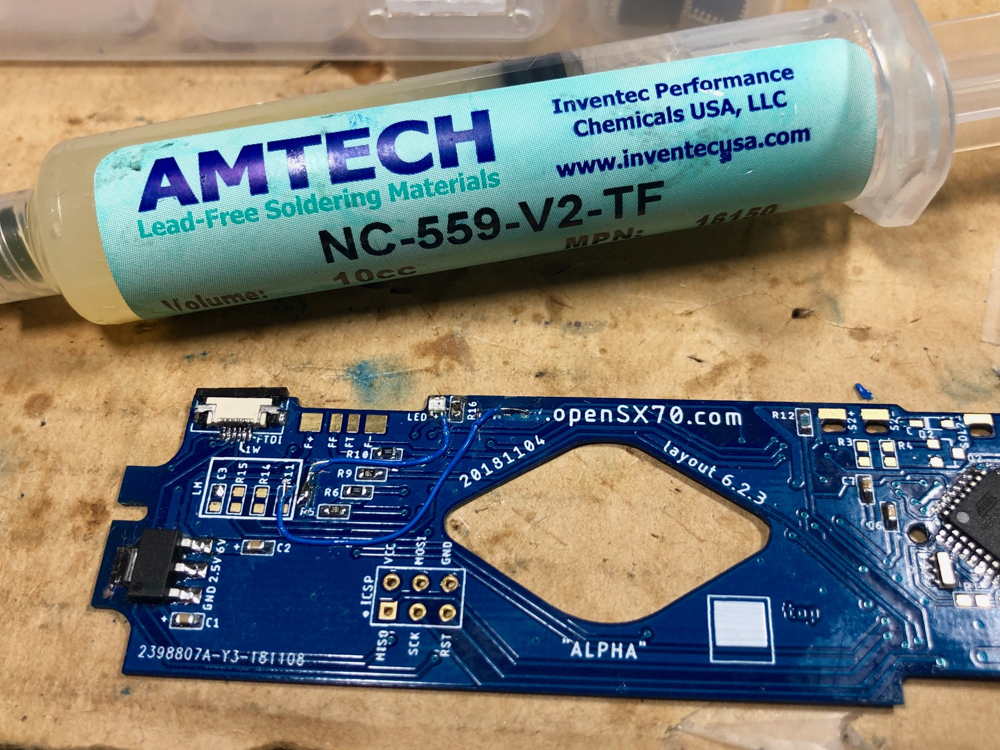 So I have been building these reworked pcbs to test the light sensors and (finally!) do a working auto setting for the openSX70 cameras. I have to admit that this is not the kind of work that I like to do or that I am good for that matter.
I have to build the boards from scratch, soldering all those smd components. And half way there I have to "improvise" so to speak, to accommodate for the new parts. So first on soldering, the trick is using flux AMTECH NC-559-ASM-TF, no really, makes all much easier and the final product much much nicer, of course you have to clean after all the residue. I use a rather large tip, even for the Atmega328p, and it ends up not only being nicer, but also it is faster than soldering every single pin separately.
For rework I use fiberglass eraser when I need to remove the soldermask to connect to a track and a X-acto knife to cut the tracks.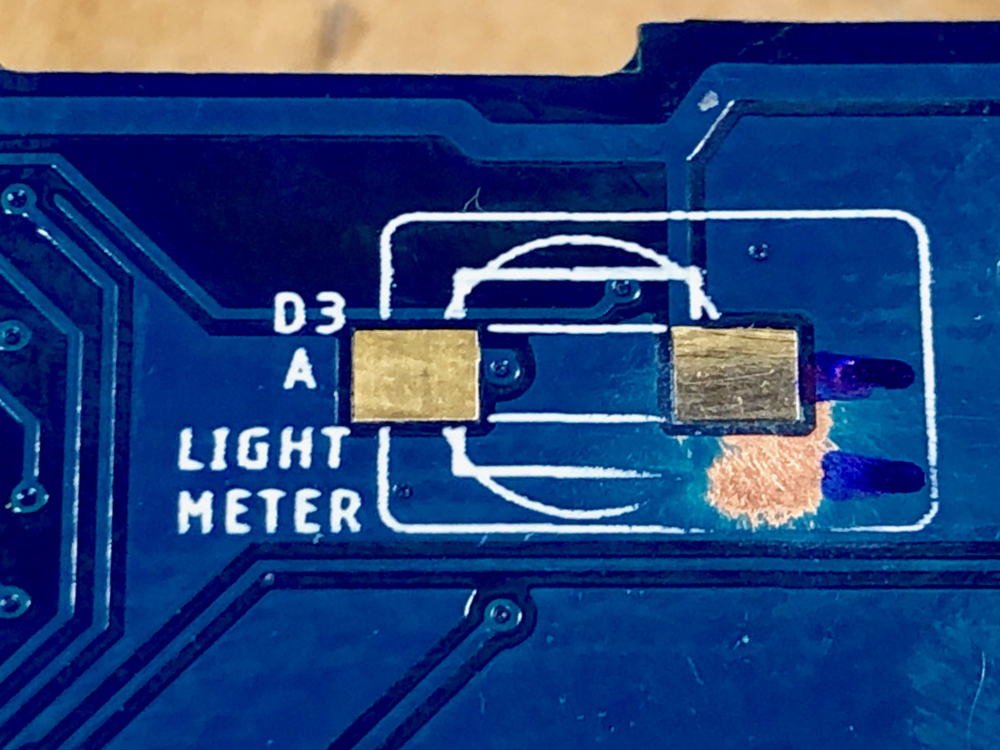 So here's my "cheatsheet" to install the TSL235.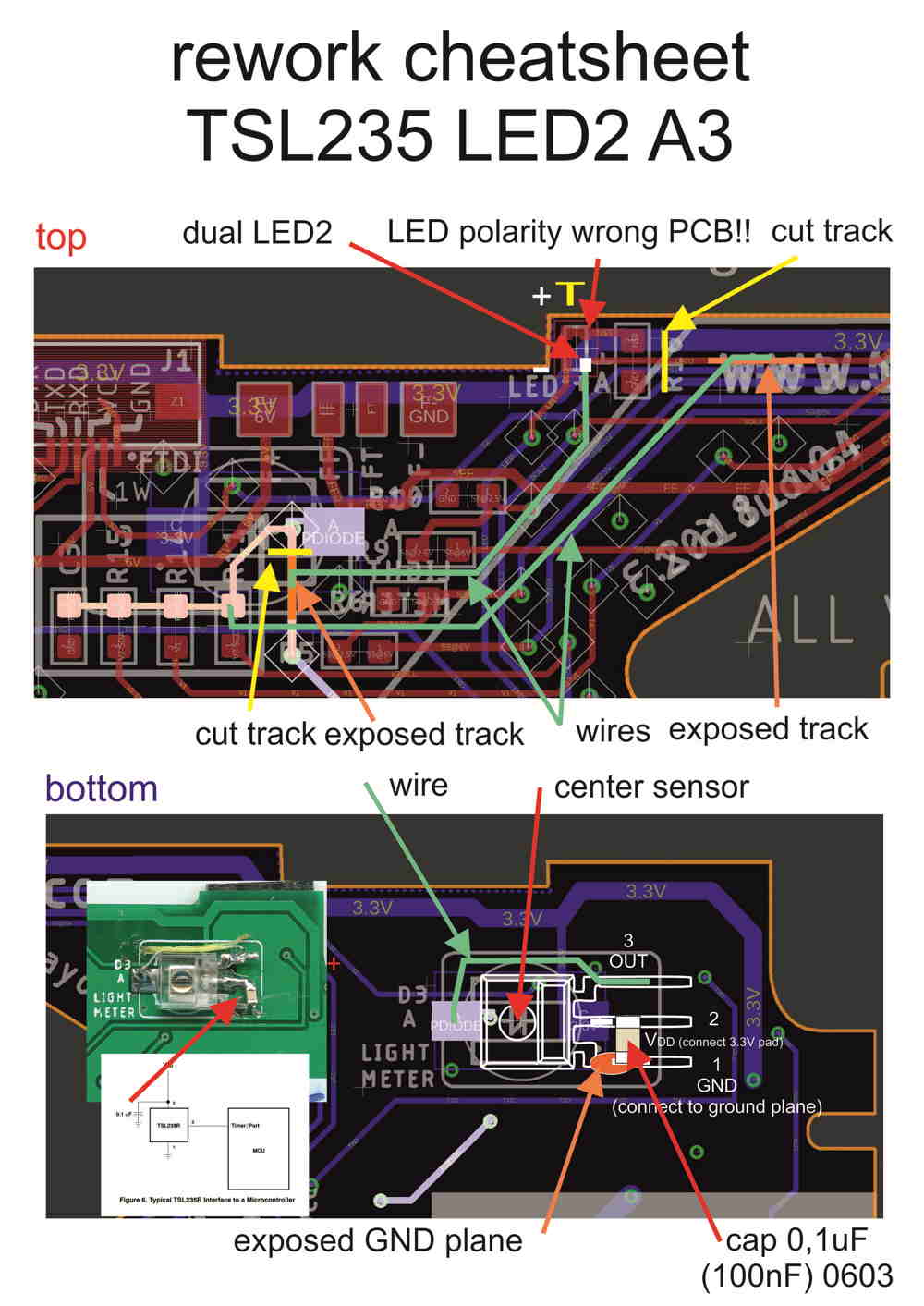 Now I want to try different sensors like the TSL237,which is 2x more sensitive, different form factor chips, and even the TCS3200D, which is also a light to frequency device, but that has a small array of photodiodes and can be sensible to RGB.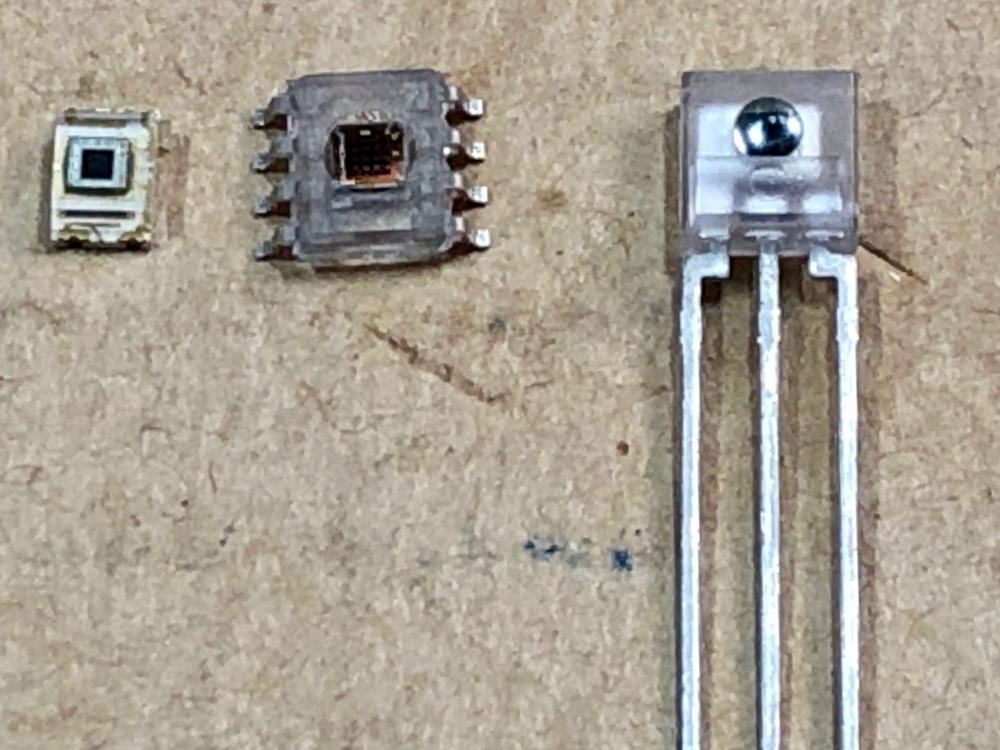 Here's the TSL235 in its DIL form factor, it has a small lens. I wonder how the 2x factor on frequency and the lack of the lens and smaller size affects the magic number. We will see.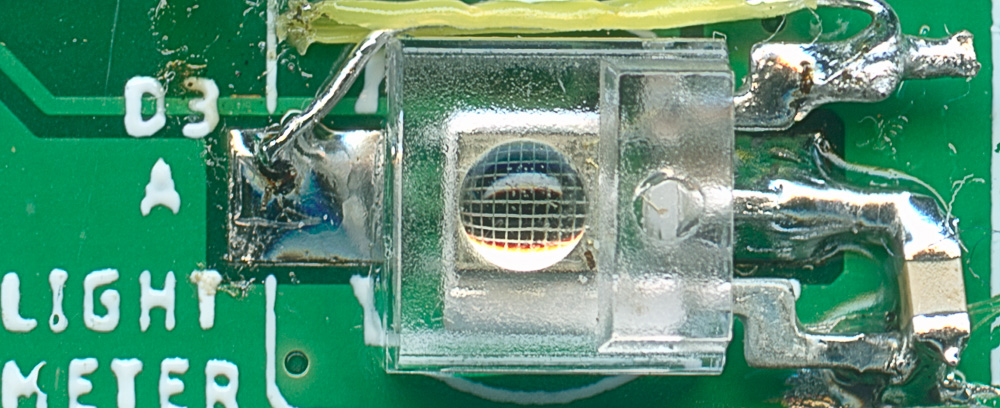 The TSL237T instead is much smaller and lacks the lens.

Finally a picture of the bigger TCS3200D.