Polaroid Festival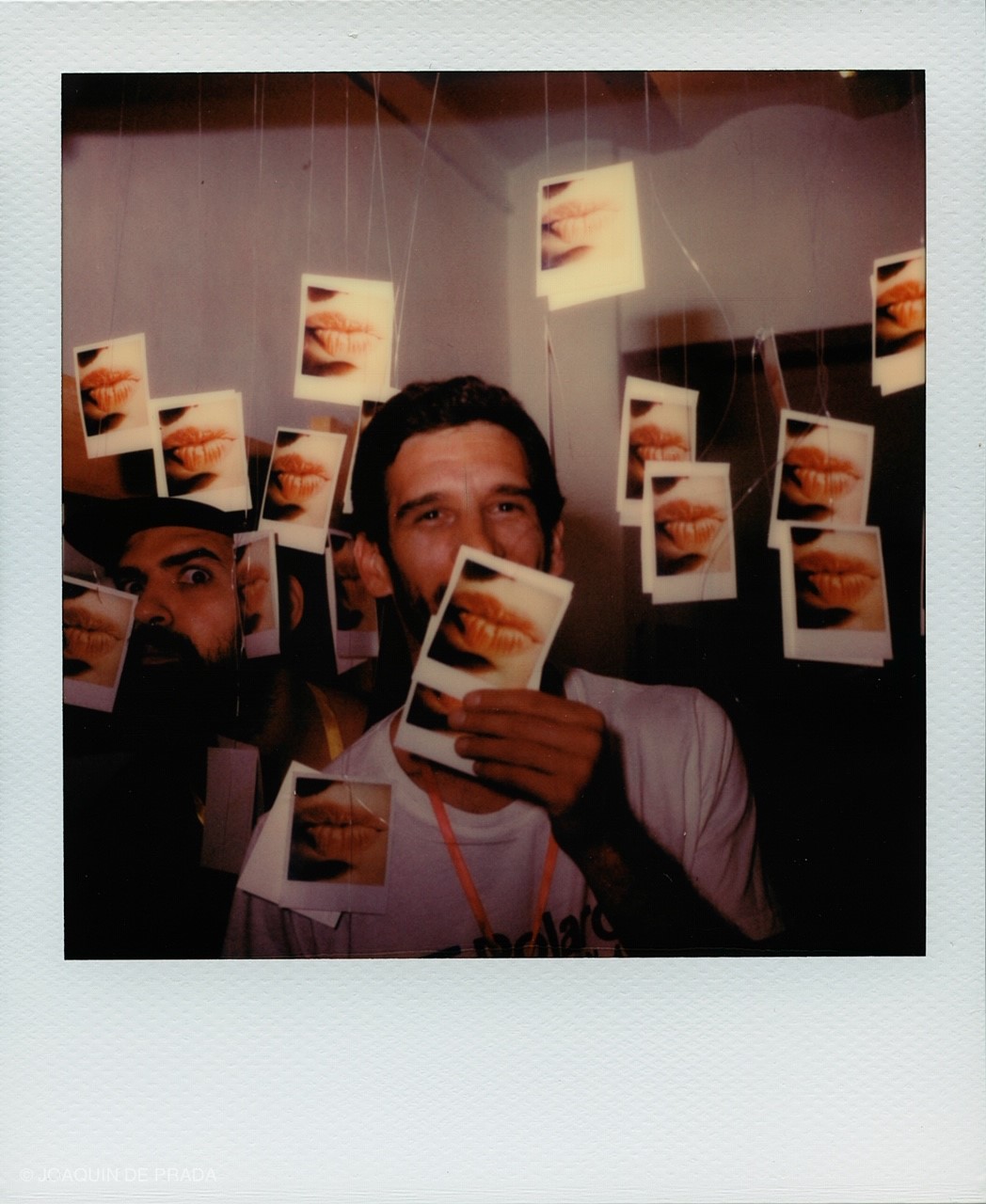 I just want to make a quick (And late) post about the awesome (no, really) Polaroid Festival.
Thanks to Clement and Eva this organizational, logistical and practical "tour de force" that is this event is even possible. I know. I have seen it first hand.
Don't be fooled, it is not just an exhibition, nor is is just and event, not merely a few "ateliers" or workshops: it is a sum that results on a great place to view incredible instant art, to learn surprising techniques… but maybe, and best of all a place to meet in person and mingle with such a great crowd including the talented people that CREATE this unique art and aesthetic. I am going to drop names in no particular order, Oliver Blohm, Fabrizio Deidda, Raul Diaz, Natalia Romay, Daniele Pezzoli, Cristina Fontsare…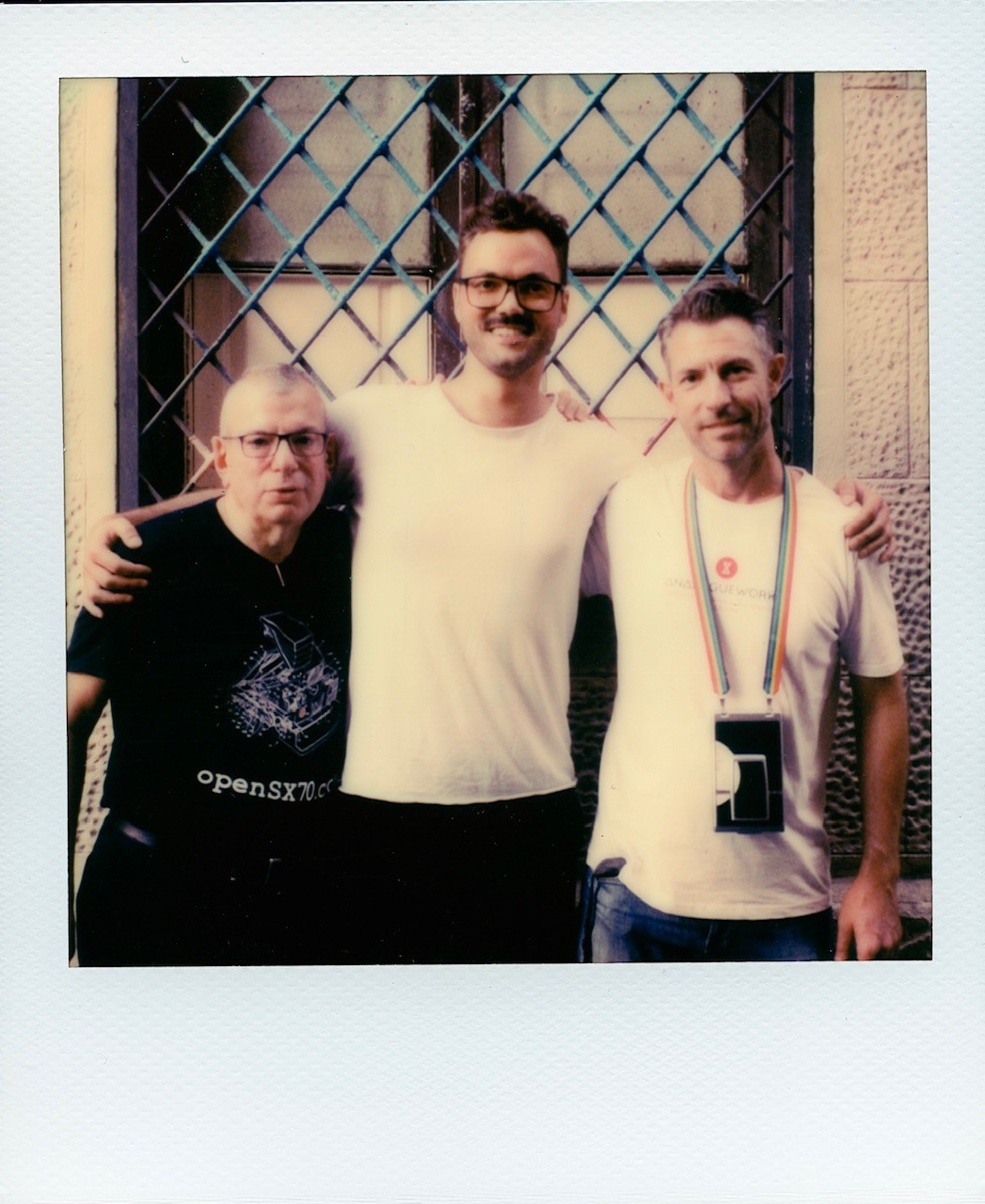 Turns out that I am not an artist, more like a tinkerer, nowadays is very popular the "maker" moniker.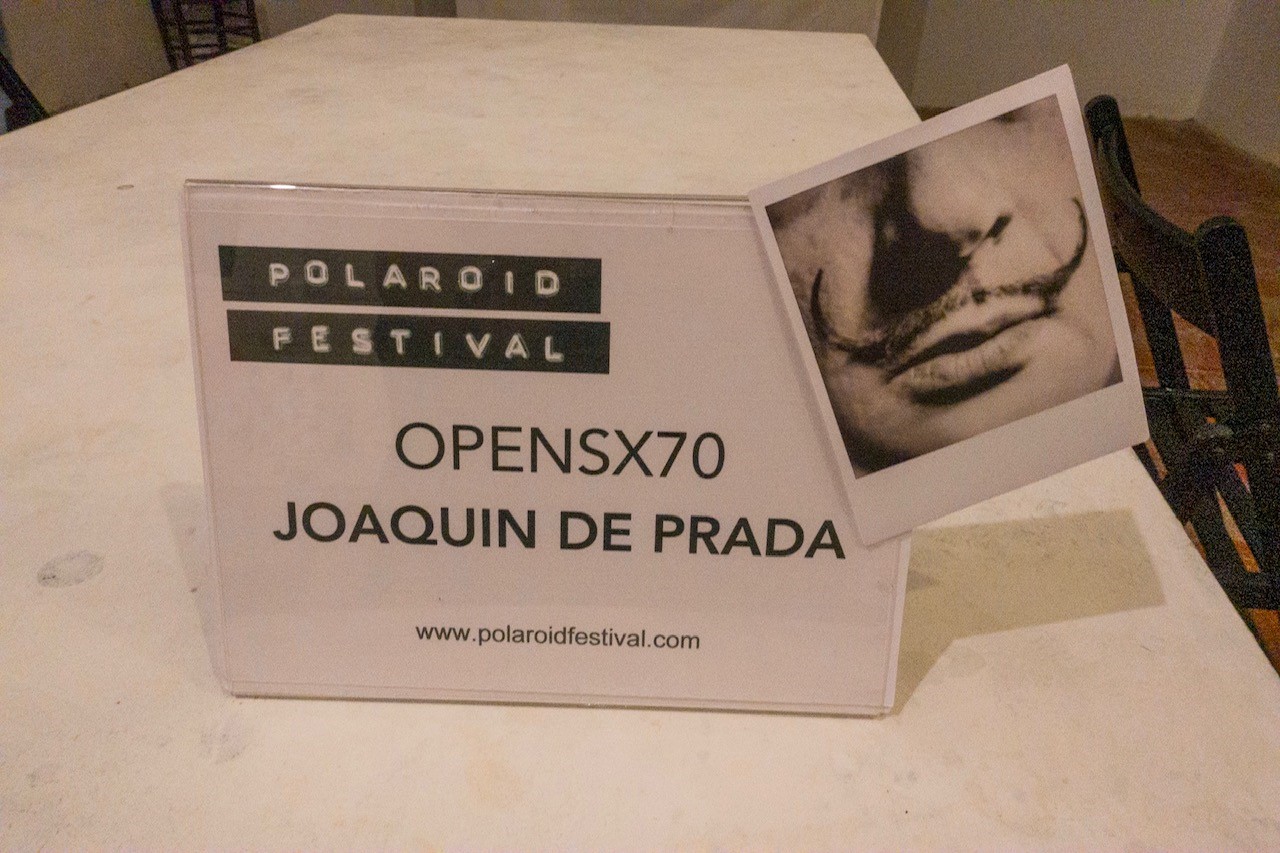 Dunno, maybe. We were lucky enough to be able to spread the openSX70 "word". Aside from the basics we could demonstrate the first ever manual and auto openSX70 sonar camera, still a work in progress, we also showed for the first time the stunning dongles manufactured and designed by Santi Pladellorens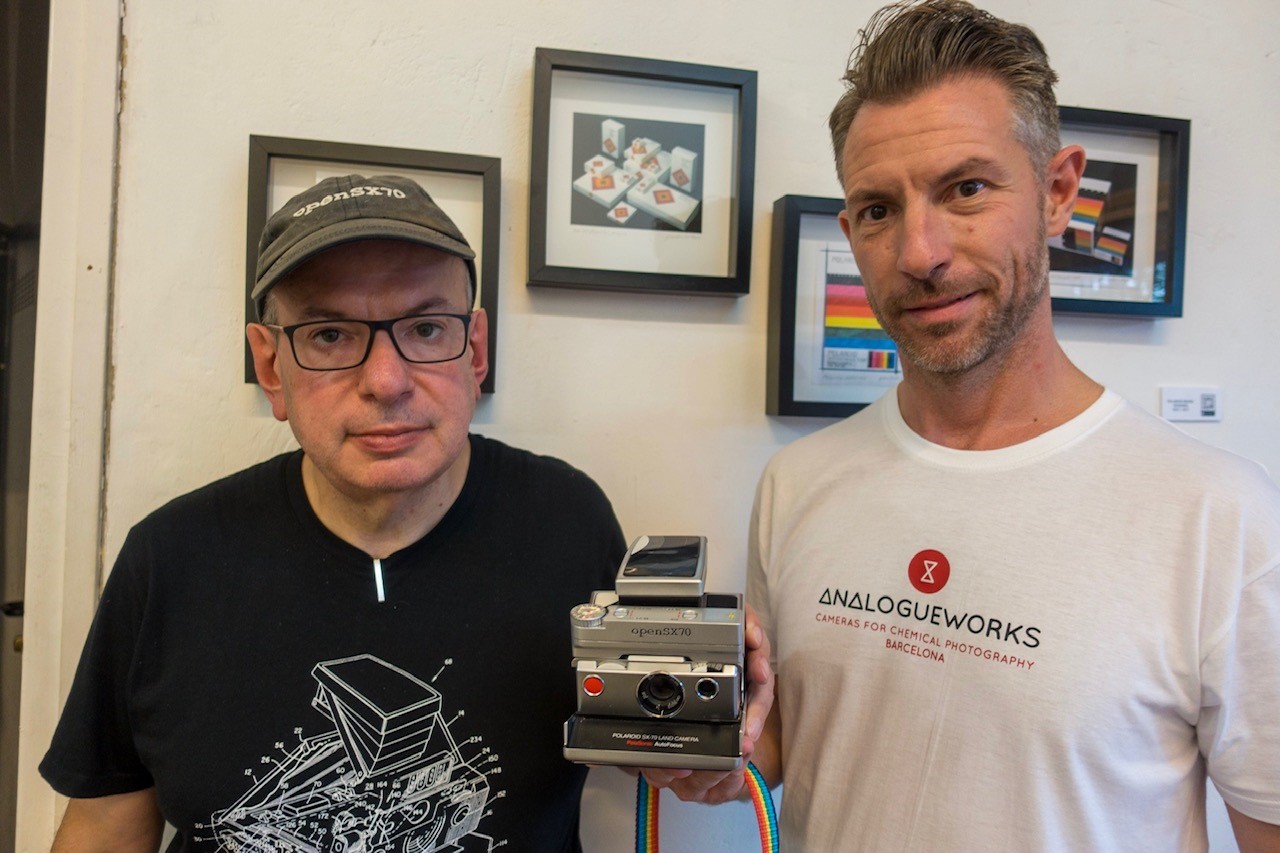 He is a pinhole camera manufacturer, and his amazing products are sold and recognized all over the world. He also made a hands on pinhole workshop at the festival!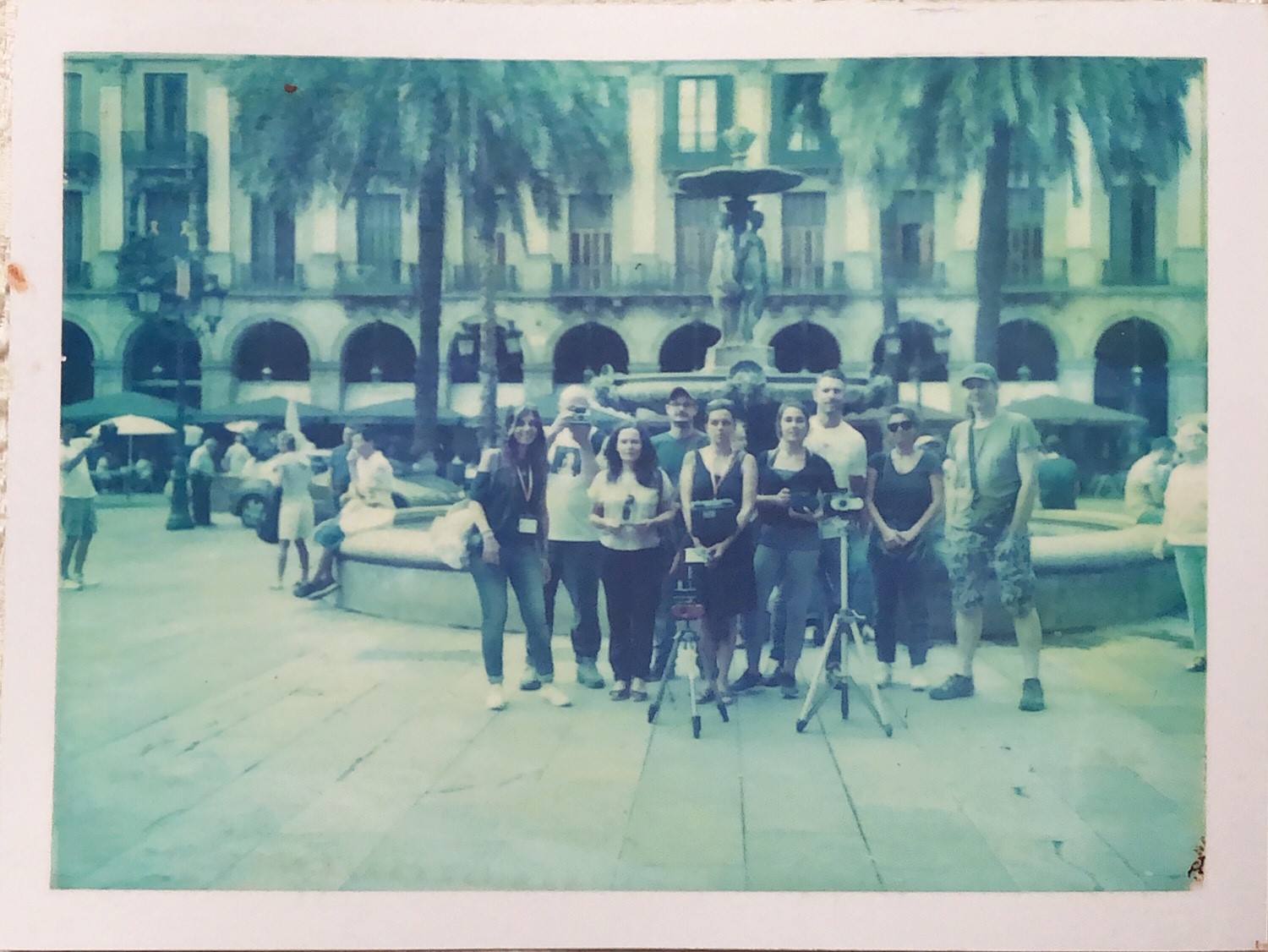 I wish I had the time to attend all workshops, but I attended as many as I could. I am literally mesmerized by the 20x24 cameras and the work of 20x24 studio in Berlin, so getting to know Oliver, was a dream come true. He has one of the few and legendary 20x24 cameras, #5. Now I cannot wait to go to Berlin!
Fabrizzio's work is short of incredible, and I envy very very much his camera collection!
As I said I am sorry I didn't attend Raul's light painting session. I wish I could, because light painting is one of the many possibilities that openSX70 adds to the camera…
But above all, the festival was, at least for me, a wonderful experience.
I want to thank Santi for taking care of all the logistics and making it possible for me to attend the Festival and, as always, thank you for your support for the openSX70 project.
I apologize to those I have not mentioned. I love you really.
I also want to thank the super-awesome Paul Giambarba for signing my copy of the Polaroid Branding published by Les petites éditions it means a lot to me and I really really appreciate it. If you are a Polaroid fan you shouldn't miss it. So go inmediately to order it!. Paul, I love your work, you are one of the greatest designers of the XX century.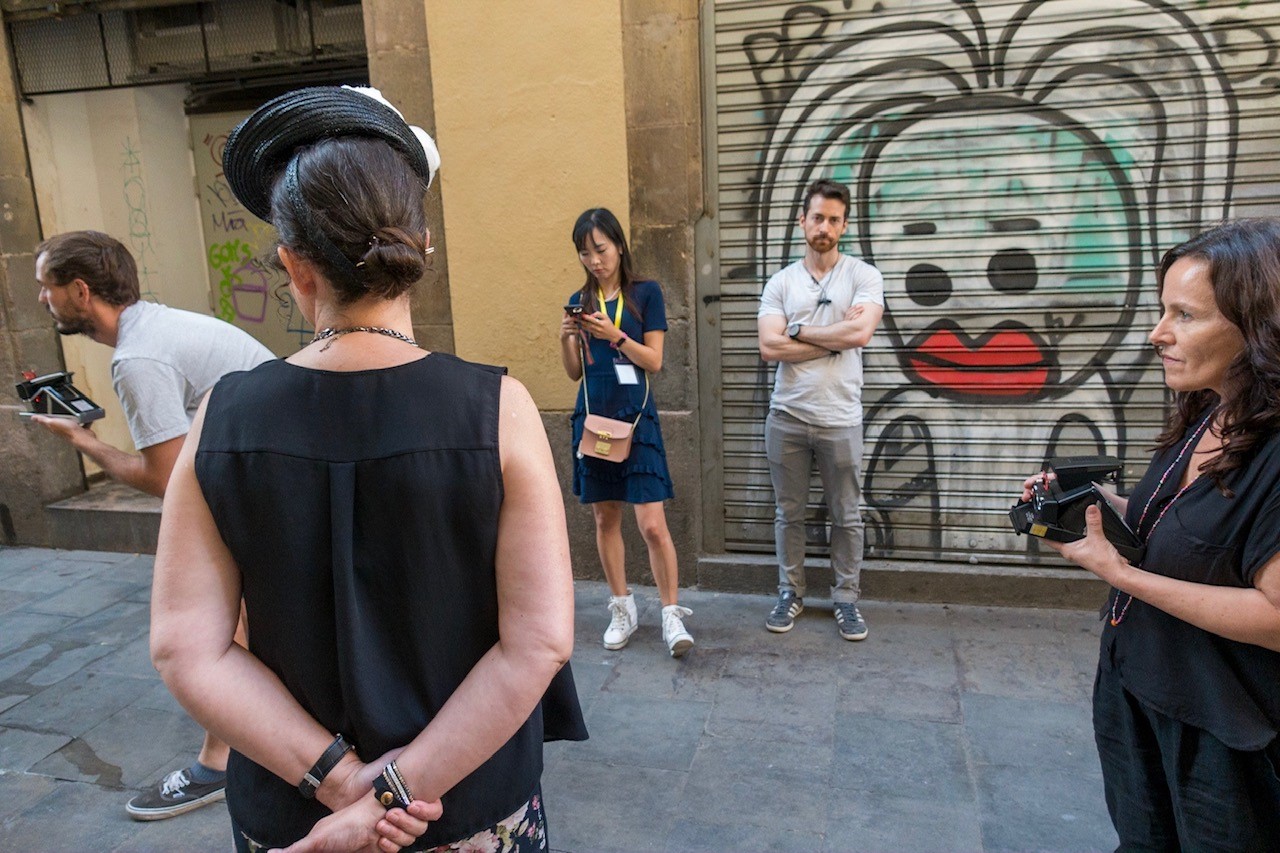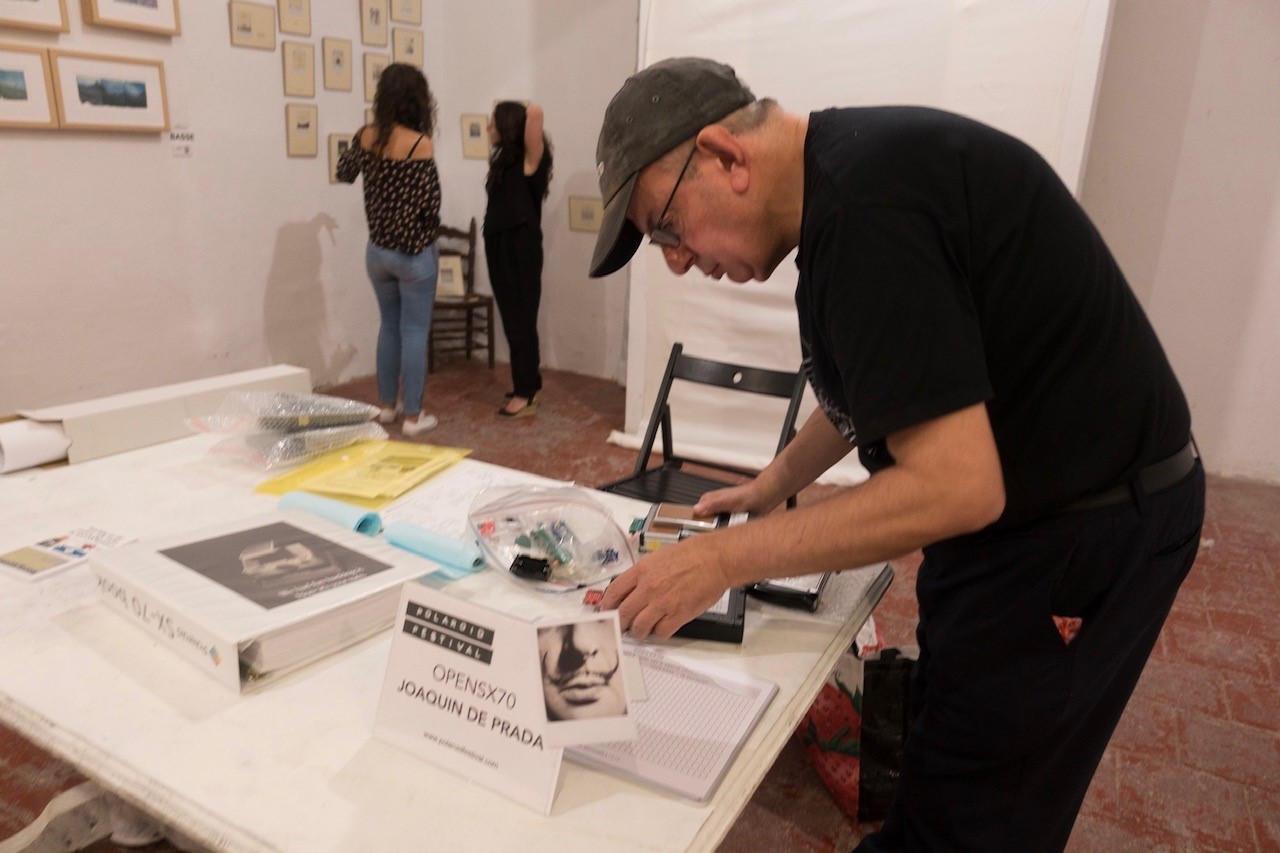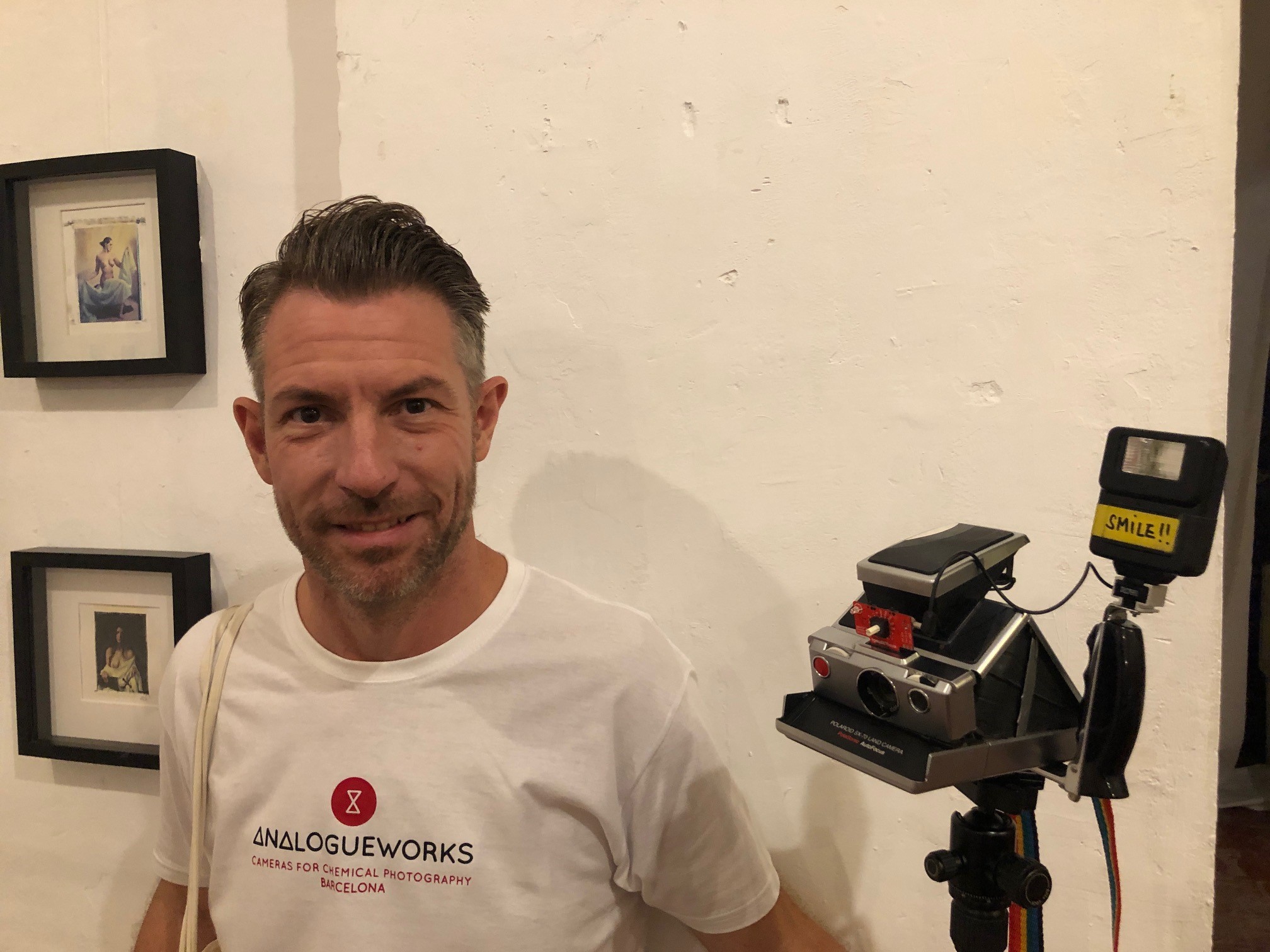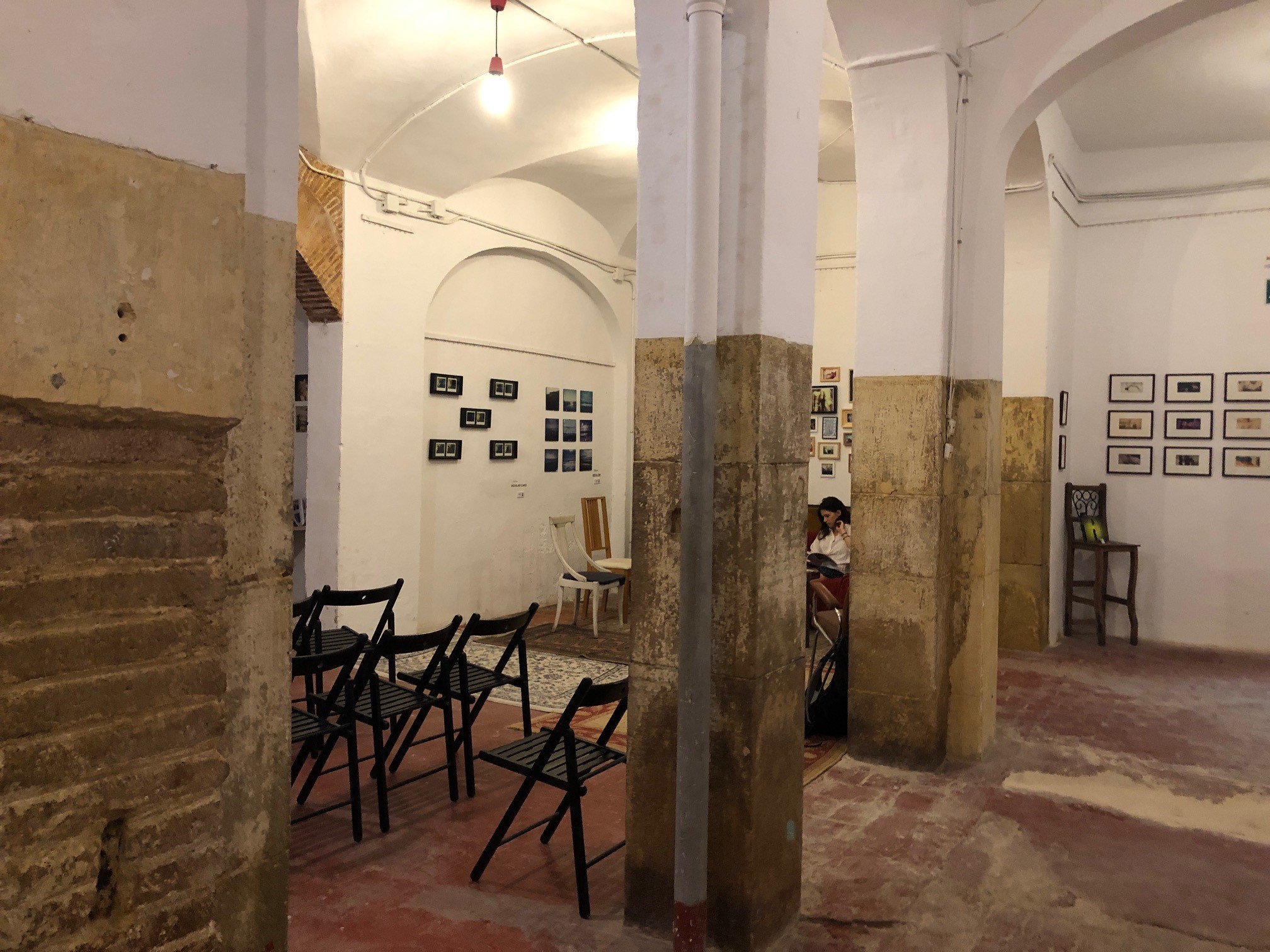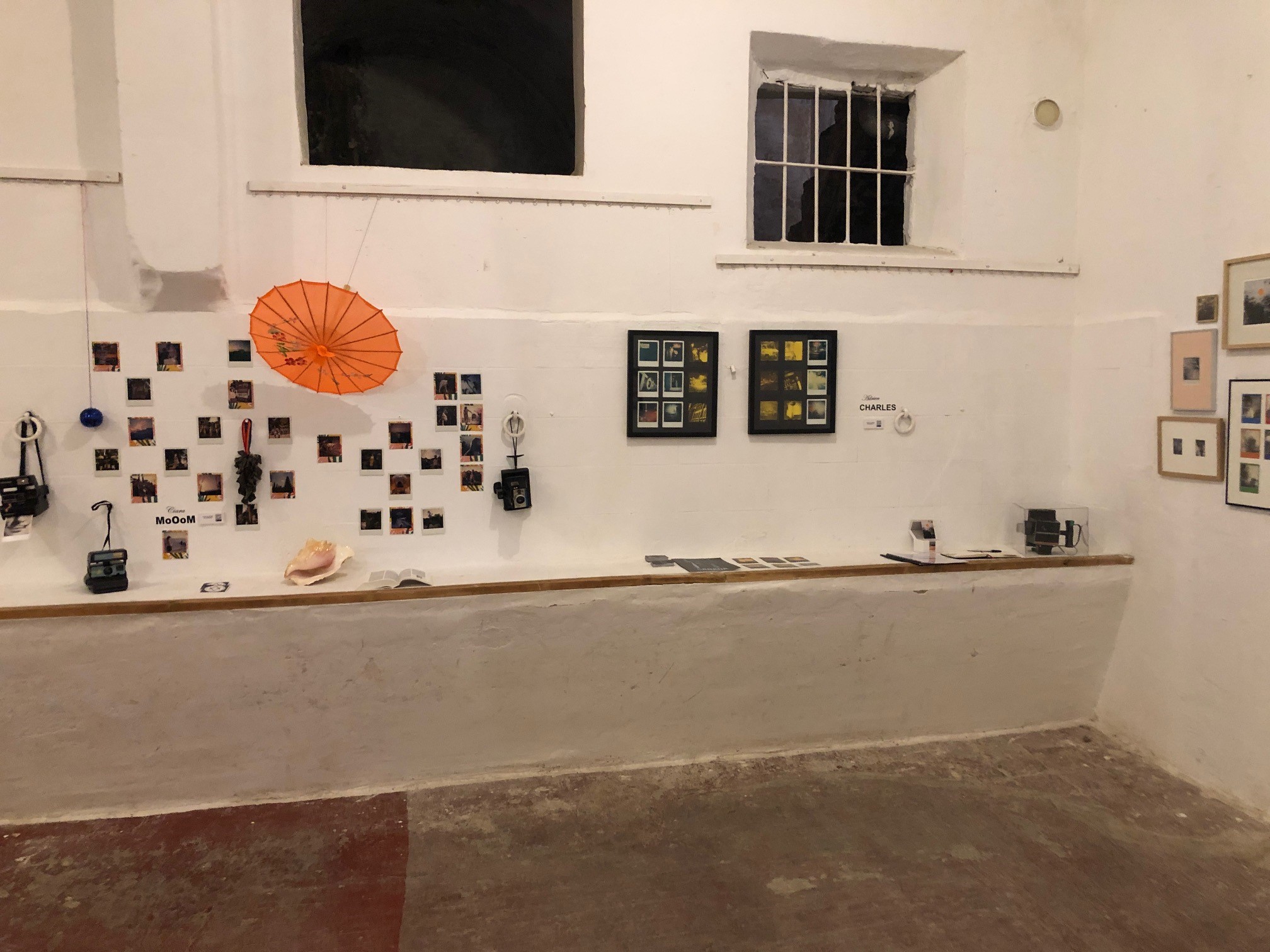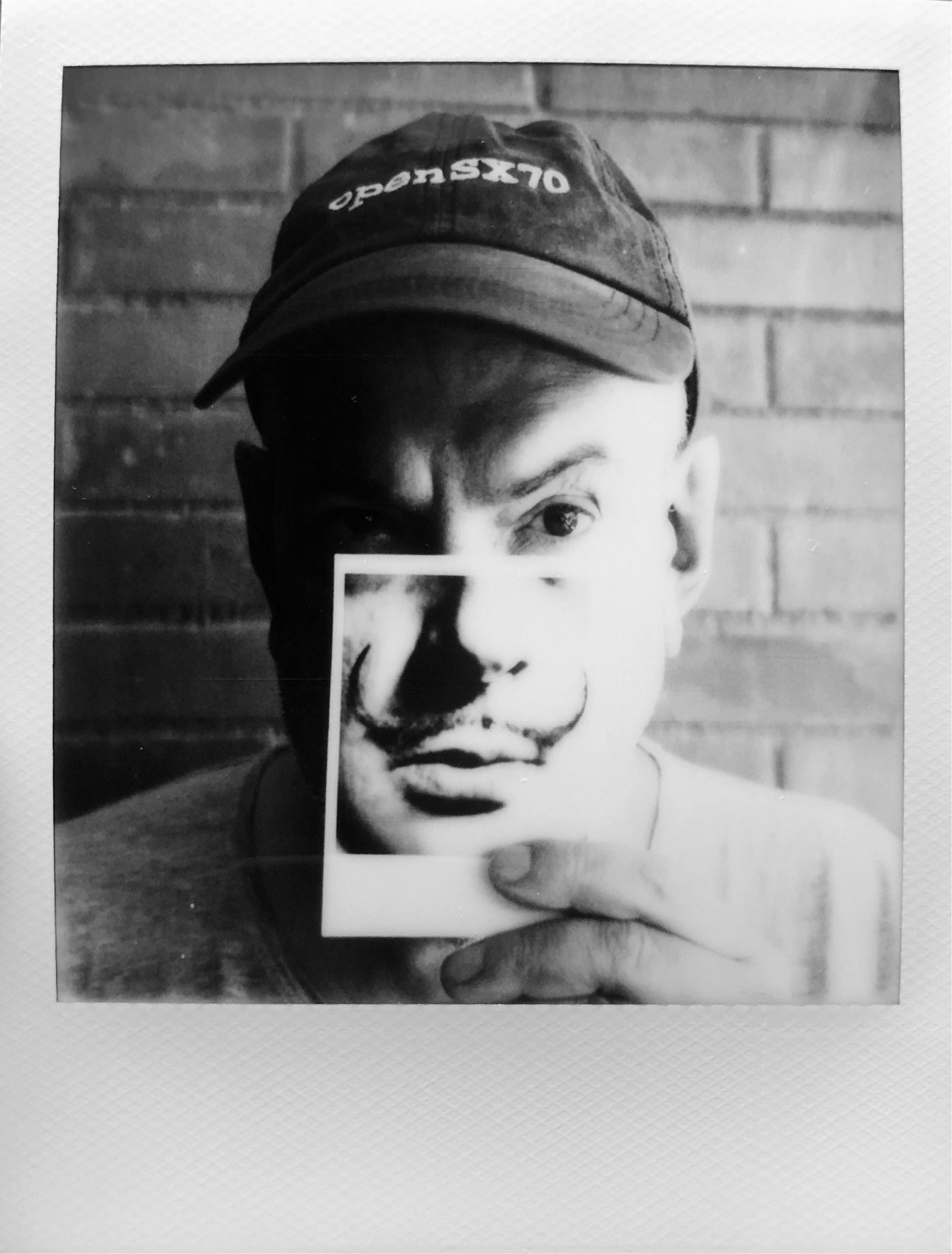 And finally, again, thank you Clement for making it possible and for making it in Barcelona! It is a dream come true for me: it was TOP!